SomnoPath is the missing piece in your current set up!
Presenting the SomnoPath by Kent Scientific—a gateway to effortless control over anesthetic gas supply. The compact flow diverter seamlessly integrates with animal vaporisers and anesthesia systems for increased precision, smooth workflow, time efficiencies, reduced contamination risk and ease of use.
Ditch the Clamps and Make Life Easier
SomnoPath removes the need to make manual adjustments to tubing clamps and hardware. With the touch of a button, SomnoPath lets you connect and control up to two accessories. The active line (1 or 2) is identified with coloured lights to optimise safety.
Connect SomnoPath to Kent Scientific INNOVATIVE ANESTHESIA systems
As well as seamlessly integrating with virtually all animal vaporisers, it is also ready for use with the compact, advanced Kent Scientific low flow rodent systems – SomnoFlo, SomnoSuite as well as their traditional system VetFlo.
Simplify Your Use of Vaporisers with Easy Redirect
The easy-to-setup, easy-to-use SomnoPath effortlessly improves workflow by easily directing anesthetic gas to your preferred destination such as:
Induction chamber
Nose cone
Stereotaxic system
Anesthetic accessories of your choice.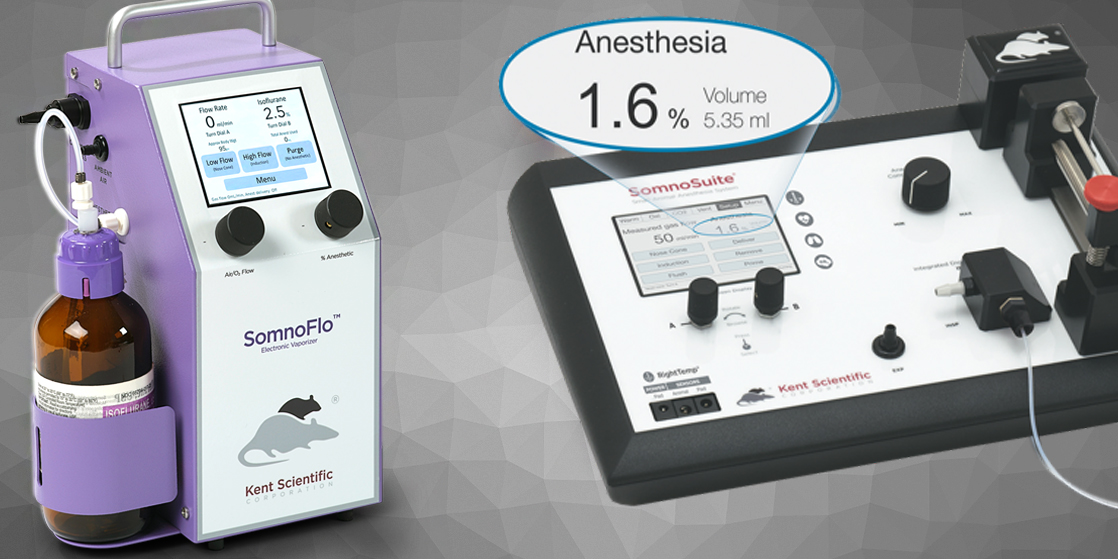 Low Flow SomnoFlo and SomnoSuite Vaporisers
Precision flow rates as low as 50mL/min for better animal outcomes and lab safety.
Built in air compressor – choose room air or compressed air
Significant savings in reduced use of anesthesia and compressed air can often cover system cost within a few months.
Keep up to date with product changes and innovations.
APAC Scientific Pty Ltd
Bella Vista, NSW 2153
AUSTRALIA
Tel: +61(0)2 88141597