Date: February 24, 2021
Time: 3 AM (AEST – VIC, NSW, ACT). Yes really! Set up for a US audience or insomniacs elsewhere, simply register to get a recording of the live webinar emailed to you after the event.
Presenter: Mona Malek Mohammadi, Ph.D, Group Leader, University of Bonn, Germany
Organiser: Scintica, a partner company of APAC Scientific
Learning objectives:
How to perform neonatal model of transverse aortic constriction (nTAC) to induce pressure overload in neonatal mice?
How to confirm the surgery using Doppler Flow Velocity measurements?
What is the outcome of induced pressure overload at P1 vs P7?
What are the challenges and pitfalls to avoid?
Troubleshooting
Background:
Cardiac disease is the main cause of death worldwide. Insufficient regeneration of the adult mammalian heart owing to the lack of cardiomyocyte proliferation and scarce therapeutic options for patients with advanced cardiac disease are major drivers of cardiac morbidity and mortality. Cardiac regeneration through cardiomyocyte proliferation occurs only in early postnatal mice but is lost shortly after birth when cardiomyocytes withdraw from the cell cycle.
Dr. Malek Mohammadi has established a neonatal model of transverse aortic constriction, to induce pressure overload in neonatal mice in the regenerative phase (postnatal day 1(P1) or in non-regenrative phase (P7). Her lab has demonstrated that neonatal mice at postnatal day 1 (P1) have the ability to adapt to pressure overload, but this ability is lost by P73. This adaptive mechanism in the regeneration phase (P1) is associated with preserved cardiac function, augmented cardiomyocyte proliferation and increased angiogenesis. Only 7 days of pressure overload in the non-regenerative phase (P7), however, is associated with fibrosis in the heart and reduced cardiac function3,4. Thus, this fundamentally different response of the postnatal mouse heart to a pathological stimulus provides a model to explore the endogenous mechanism(s) underlying the adaptive and maladaptive response of the mammalian heart.
In this webinar, Dr. Malek Mohammadi will provide an overview of the surgical protocol of neonatal model of transverse aortic constriction (nTAC) including postsurgical monitoring and ways to confirm the surgery using Doppler flow velocity measurements.
Furthermore, she will discuss troubleshooting of some common problems that you might face during the surgery, and employing flow velocity.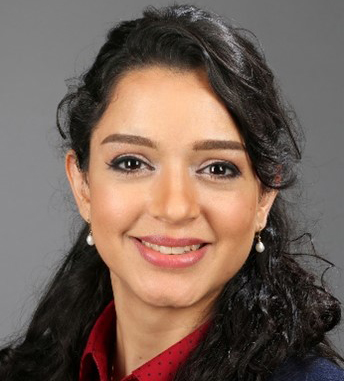 ABOUT THE SPEAKER
Mona Malek Mohammadi, Ph.D obtained a BSc in Biotechnology from Putra University, Malaysia and an MSc in Medical Biotechnology from Tarbiat Modares University, Iran.
Subsequently, she moved to Germany to undertake PhD studies, where she was enrolled in Regenerative Biology to Reconstructive Therapy (REBIRTH) PhD program at Hannover Medical School, Germany. During this time, Mona established a neonatal cardiac cryoinjury model which allowed her to study the mechanism, in particular the role of GATA4 in the cardiac regeneration ability of neonatal mice.