DMT, the leading manufacturer of myographs globally, has introduced the economical 114BP Blind-Sac Pressure Myograph System to facilitate the research of vascular physiology by enhancing the study of blood vessel microcirculation. With its competitive pricing, this system serves as an accessible entry-level pressure myograph, enabling more researchers to delve into this field of study.
Mimic physiological conditions using the blind-sac method
Researchers are able to study a variety of small, isolated vessels (>40 μm) using the blind-sac method in which the cannulated vessel is sealed at the distal end, allowing for precise measurement of vascular responses. The system stimulates the real physiological pressure of the vessel in a controlled, reproducible manner enabling measurement of diameter and reactivity using DMT's MyoVIEW software.
Precision measurements
One of the key benefits of the new system is its high level of precision. By controlling pressure researchers can study how blood vessels respond to different conditions and stimuli, providing insights into the mechanisms underlying vascular function and dysfunction.
Durability and simplicity in a compact system
The durable, compact system features a state-of-the-art chamber to facilitate easy and quick mounting of vessels: simplified precise cannula alignment; integrated heating for consistent temperature; and use of resistant stainless steel for easy cleaning of chambers.
Diverse research possibilities
The Pressure Myograph 114BP can help to assess pharmacological agents, microvascular function, vascular diseases, as well as aging and disease progression.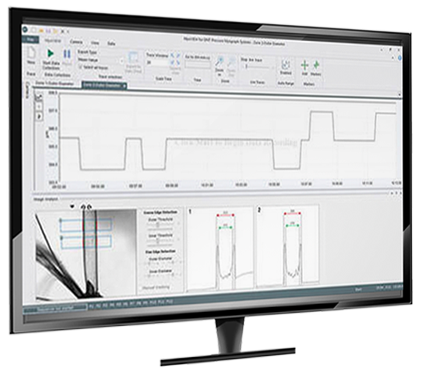 Pushing the boundaries in research
"We are excited to introduce this robust blind-sac myograph system to the scientific community," said Graham Milliken, Manager of DMT Asia Pacific. "The team has worked tirelessly to develop a tool that offers incredible precision and control, enabling researchers to push the boundaries of their research in vascular biology and beyond."
A series of 5 videos introduce the system and also provide an easy guide and reference for set up and maintainance of the precision system.
System introduction
Setting Up
 Calibration
 Cleaning & Maintenance
 Experimental Setup